What is cupping or fire cupping?
Cupping or fire cupping, an alternative way called Hjiama, is an ancient form of alternative medicine in which a therapist puts special cups on your skin for a few minutes to create suction. It relates to ancient Egyptian, Chinese, and Middle Eastern cultures. Cupping therapy is used popularly in Chinese medicine to treat pain, skin, and respiratory disorders problems efficiently.
How and why cupping works.
Chinese cupping uses a cup set to pull an area of skin into a suction that draws fluid into the treated area. This suction force expands and breaks open tiny blood vessels under the skin. It increases blood flow to the problem area, enhances blood circulation, and helps to promote the body's healing processes. Cupping suction therapy cleans the pores and releases toxins in Chinese medicine theories.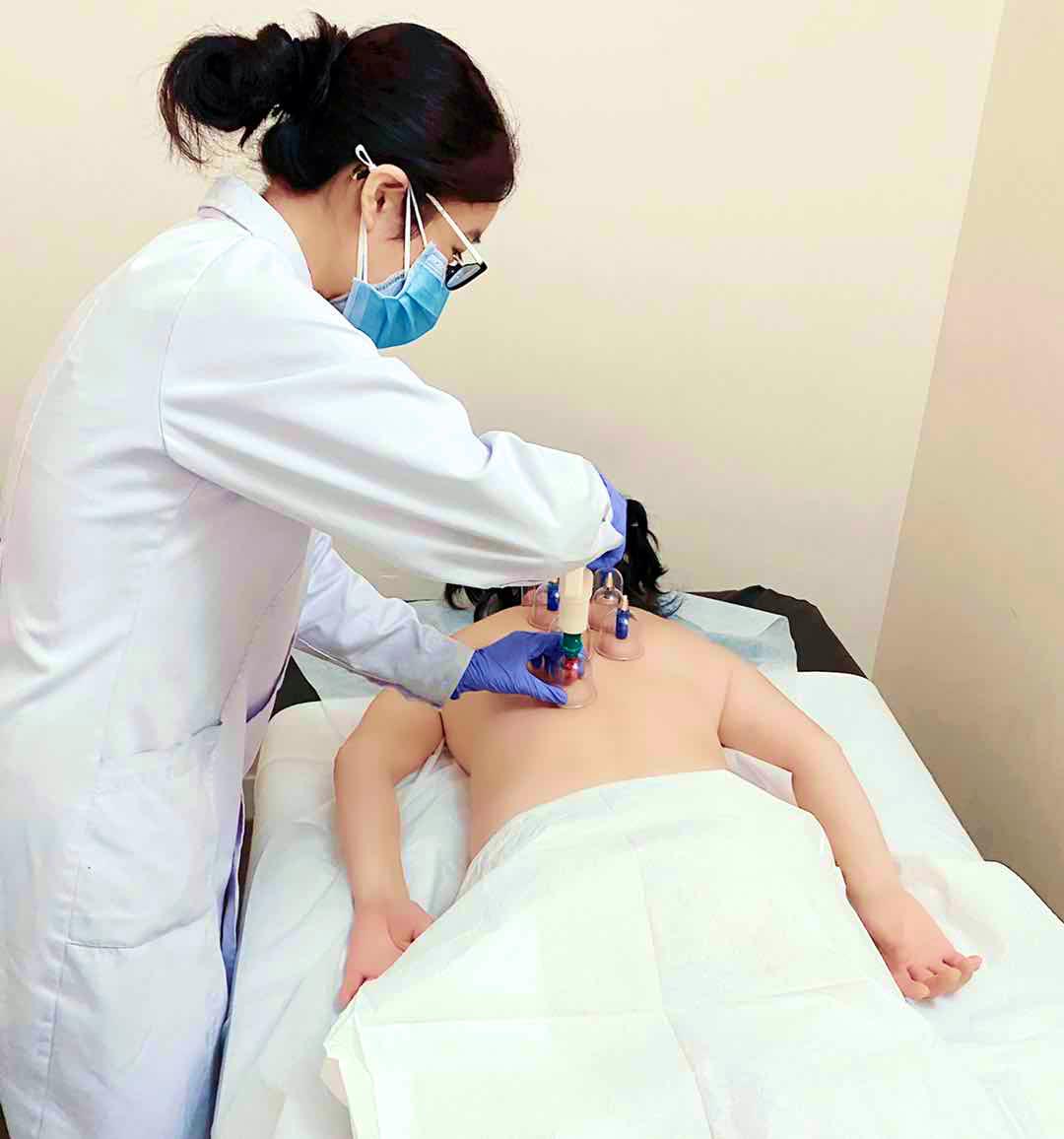 Cupping relieves muscle tension and conditions that cause pain, which improves overall blood flow and promotes cell repair. It also helps with chronic health issues. Cupping may treat conditions below:
Arthritis, including rheumatoid arthritis
Back pain, head pain, neck pain, knee pain, shoulder pain, and leg pain
Breast problems
Myofascial Pain Syndrome and TCM
Breathing problems, such as asthma
Carpal tunnel syndrome
Gastrointestinal disorders, such as irritable bowel disease (IBD)
Headaches and migraines
High blood pressure (hypertension)
Weight loss and Cellulite
What is the treatment process at ACA?
At ACA Acupuncture & Wellness, we provide the best cupping therapy. First, we diagnose the situation of patients and make customized treatment plans for them in the first appointment. If the patient's illness fits with cupping treatment, we will use cupping with acupuncture, physical therapy, or massage to enhance treatments' effectiveness for our patients. It often helps to speed up the healing process, and patients can feel instant results. The cup material type used at ACA is silicone, which can safely work on people's bodies. Besides, it is essential to take care of yourself after treatment. After each treatment session, our doctor and acupuncturists will give patients advice for aftercare to help them keep a better treatment effect.
Cupping Question and Answers
Q: How long will it take?
A: Depending on your illness situation, your session could last from 10 minutes to an hour or more.
Q: How many sessions do you need?
A: Depending on your illness situation, some people need more sessions to recover from illness, while others can see the instant improvement in the first treatment.
Q: How effective is cupping?
A: Most people can see the instant effect after the first treatment. However, some people may need more sessions to see the improvement, depending on the individual.
A: Most experts say that cupping is safe. Side effects tend to be limited to the pinch experienced during skin suction and will disappear after a few days.
Q: What's up with the red circles?
A: You may see circles of discoloration from red to dark purple where the cups were placed. They fade away between 2-15 days. The darker the color, the longer it takes to fade away. Cupping treatment itself, in general, is very safe. You may feel some pressure at where the cups were, and some people may get mild skin irritation.
Request An Appointment:
Schedule an appointment at one of our New York locations. ACA Franchise Opportunities
The over $4 billion US acupuncture market offers a great opportunity with over 10% annual growth rates and a continuing flow of new patients interested in the benefits of acupuncture.