Contact Information
(718) 229-4688
Address
200-14, 44 Ave, Fl 2
Bayside, NY 11361

Hours
Mon-Sun: 10:00AM – 6:00PM
A
cupuncture, Herbs, Tuina, Cupping 
All treatment rooms are thoroughly disinfected via UV lights and disinfectant after each use. To ensure patient's and practitioners' safety, please call 718-229-4688 to schedule your appointment in advance. No walk-ins at this time. Sorry for the inconvenience. Your safety is the highest priority for us. Thank you.
If you are experiencing COVID signs and symptoms, please contact your doctor or visit a nearby hospital immediately.
Conditions we treat: Allergies • Anxiety • Arthritis • Asthma • Back Pain • Blood Pressure • Cancer • Cholesterol • Common Cold • Cosmetic Acupuncture • Diabetes • Fertility • Fibromyalgia • Headache • Healing • Migraine • Muscle Aches • Neck Pain • Orthopedics • Shoulder Pain • Sleep Disorders • Stress

Gift Certificates
Are available for all occasions.
Get your gift certificates online, or in person at our office.
Our Facility
ACA Bayside is conveniently located at the intersection of Northern Blvd and Francis Lewis Blvd in Queens. We serve patients in the greater Queens area including Flushing, Bayside, Little Neck, Bay Terrace, Whitestone, and more.
Managing Acupuncturist
Baojia Huang
"Today Chinese Medicine continues to develop in new and exciting ways and is utilized by millions of people around the world. It's truly a world class system of medicine!"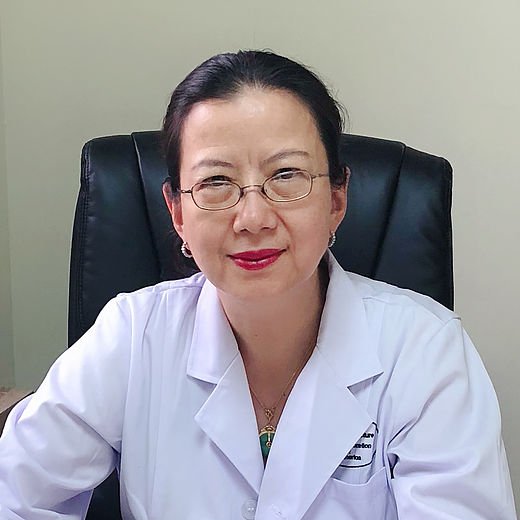 Baojia graduated from Xinjiang Medical University in 1984. Earned her New York State Acupuncture license in 2002.
She's been working in New York Blood Center since 1992 as a Clinical Laboratory Technologist. She also works in the acupuncture clinic for 17 years.
She is an experienced acupuncturist on pain management, internal medicine, women's health, allergies.
Resident Acupuncturists:
Jun He
Physical Therapist
Jane Infante
Jane is a board-certified professional with over 15 years of experience in the field. She has worked with patients from 5 years old to 95 years old throughout her career. She is an expert in treating musculoskeletal and neuromuscular conditions. We are dedicated to helping our patients with quality and tailored treatment.
Some of the conditions we treat:
Back, neck, shoulder, elbow, wrist, hand, leg, knee, hip, ankle, and foot pain

Radiculopathy, sciatica, herniated disc, numbness and tingling in the upper and lower extremities, bell's palsy, post-stroke recovery, Osteoarthritis 

Rheumatoid arthritis

Post-surgical treatment of the shoulders, elbows, wrists, hands, back, knees, hips, legs, and feet

Muscle strain/ joint sprains, and other sports injuries

Post-surgical care, such as after total knee or hip replacement, shoulder repair, etc.

Neck and back stiffness, scoliosis

Muscle/joint pain

Muscle soreness/weakness

Tendinitis/ tendinosis

Plantar fasciitis

Rotator cuff tear, meniscus tear recovery after rotator cuff/meniscus repair

Carpal Tunnel Syndrome

Herniated discs, sciatica, and more
Insurance
Empire BCBS, Oxford, United Health Care, Cigna, Aetna, and others. Please call us to find out if your acupuncture treatments will be covered by your insurance.