Contact Information
(646) 438-9255
Address
426 West 58th Street, #Medical
New York, NY 10019

Hours
Mon – Sun: 9am – 7pm

Acupuncture, Cupping & Herbs
If you are experiencing COVID signs and symptoms, please contact your doctor or visit a nearby hospital immediately.
Conditions we treat with Acupuncture and Traditional Chinese Medicine: Allergies • Anxiety • Arthritis • Asthma • Back Pain • Blood Pressure • Cancer • Cholesterol • Common Cold • Cosmetic Acupuncture • Diabetes • Fertility • Fibromyalgia • Headache • Healing • Migraine • Muscle Aches • Neck Pain • Orthopedics • Shoulder Pain • Sleep Disorders • Stress

Gift Certificates
Are available for all occasions.
Get your gift certificates online, or in person at our office.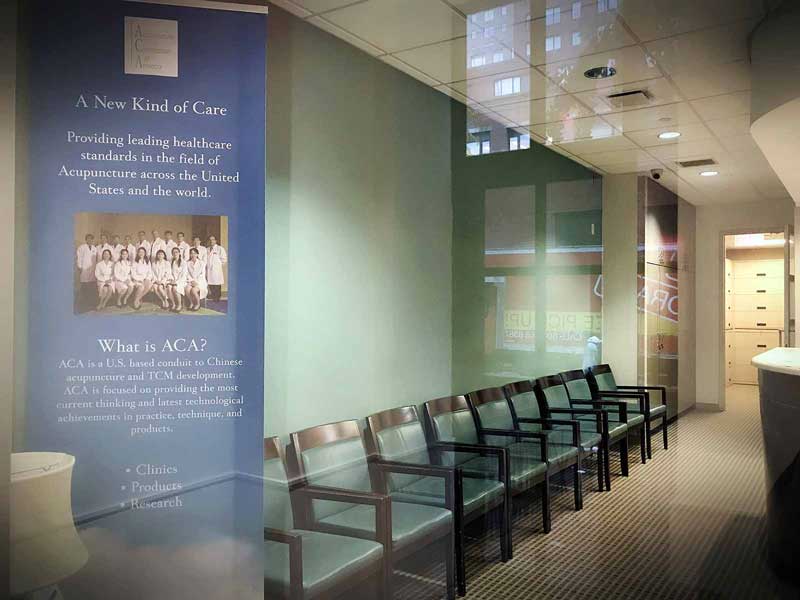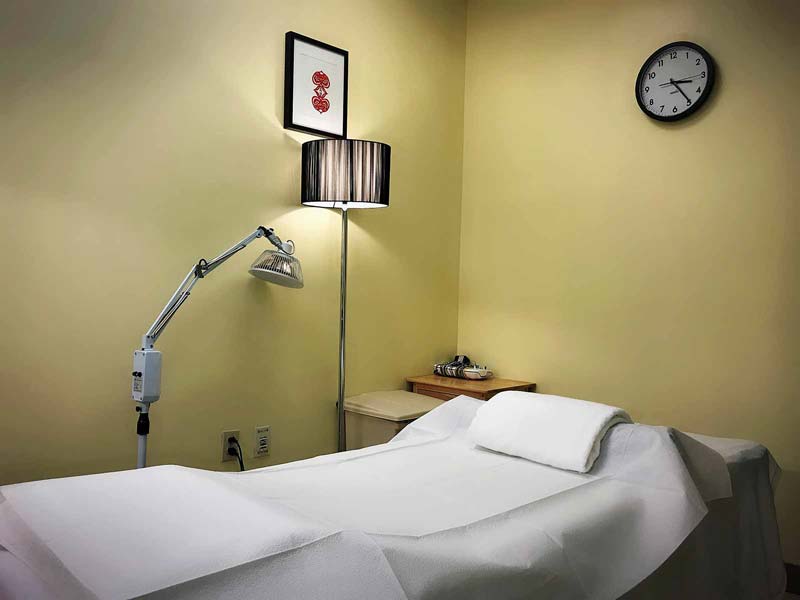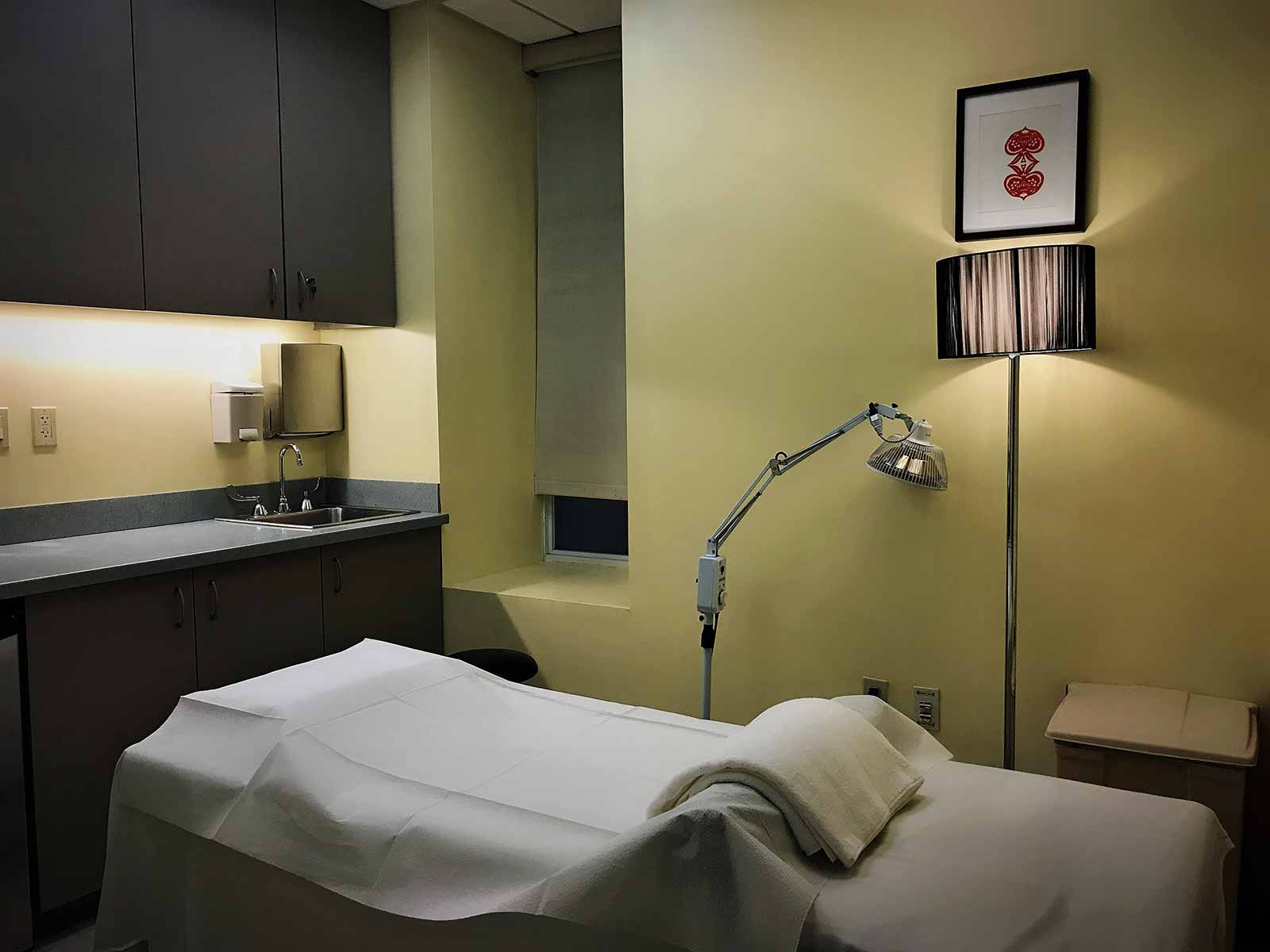 Free Acupuncture Trial for qualified first time patients on Thursdays.
Call us for more info and to find out if you qualify:
(646) 438-9255
Our Facility
ACA Columbus Circle on 58th Street serves patients to live or work in Hell's Kitchen, Columbus Circle, and Lincoln Center. This newly renovated location is on the ground floor and fully accessible to patients with injury or disability.
[dica_divi_carousel show_items_desktop="1″ show_items_tablet="1″ multislide="on" transition_duration="1500″ loop="on" autoplay="on" hoverpause="on" autoplay_speed="1500″ arrow_nav="on" advanced_effect="1″ _builder_version="3.22.1″ _i="0″ _address="2.1.3.0.0″ /]
Resident Acupuncturists
Jenny Chen
 "Putting patients first and treating them holistically is my approach in practicing Chinese Medicine."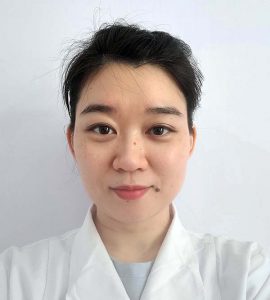 Jenny received her acupuncture and Chinese medicine training from Liaoning University of Traditional Chinese Medicine. She is a NY State Licensed Acupuncturist with years of experiences.
She always provides effective treatments for her patients while making sure they are comfortable and relaxed during the session. She specializes in weight loss, anxiety, depression, and pain relief.
Jenny believes that traditional Chinese medicine can play an important role in the wellbeing of everyone. She constantly broadens her knowledge and improves her skills in TCM to provide better treatments to all patients.
"It is said that the art of healing comes from Nature. The physician must start with Nature, with an open mind."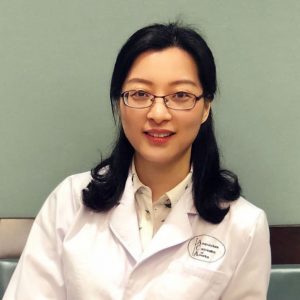 Rong got her master degree from the Nanjing University of Chinese Medicine in the seven-year bachelor-Master program in Combination of Traditional Chinese Medicine with Western Clinical Medicine.
Her research and clinical trial focus on infertility (including IUI, IVF supporting), PMS, menopause syndrome, PCOS, abnormal uterus bleeding, hormone imbalance, painful period. Also, she has extensive practice experiences in treating neck pain, back pain, headache/migraine, allergy, sinuses, and gastrointestinal disorders.
Insurance
Empire BCBS, Oxford, United Health Care, Cigna, Aetna, and others. Please call us to find out if your acupuncture treatments will be covered by your insurance.
Acupuncture Works
Acupuncture works by stimulating the release of endorphins, the body's natural pain-relieving chemicals. Acupuncture also influences the autonomic nervous system (which controls bodily functions) and the release of chemicals that regulate blood flow and pressure, reduce inflammation, and calm the brain.
Acupuncture helps to address a variety of health conditions, including:
Anxiety

Arthritis

Chronic pain (such as headaches, back pain, neck pain)

Depression

Insomnia

Migraines

Nausea

Sciatica

Sinus congestion

Stress and anxiety

Tinnitus

Weight loss
Some people use acupuncture to promote fertility. It is also used to quit smoking and as a component of the treatment for other addictions.
Cosmetic acupuncture, also known as facial acupuncture, is used to improve the appearance of the skin.
Your acupuncturist may use additional techniques during your session, including:
Moxibustion: Also known as "moxa," moxibustion involves the use of heated sticks (made from dried herbs) held near the acupuncture needles to warm and stimulate the acupuncture points.

Cupping: Glass or silicone cups are applied to the skin so that there is a suction effect. In TCM theory, cupping is used to relieve the stagnation of qi and blood.

Herbs: Chinese herbs may be given in the form of teas, pills, and capsules.

Electroacupuncture: An electrical device is connected to two to four acupuncture needles, providing a weak electrical current that stimulates the acupuncture needles during the treatment

.