Acupuncture
At ACA, 

Acupuncture

 is a significant component of our traditional Chinese medicine approach. We use acupuncture to relieve health conditions and symptoms, such as reducing pain and improving sleep, digestion, and emotional well-being.
For over 30 years, we have been successful at managing various conditions, injuries, and illnesses, including:
Pain Relief
Acupuncture has been used to treat aches and pains since 200 B.C. It can help improve the circulation of Qi (energy), relax muscles and tissues, increase local nutritional intake, and balance local structures.
Sport Injury
After a 15-20 min session of acupuncture, patients with physical injuries experience the following benefits, pain relief, reduced swelling, and increased mobility.
Weight Loss
After the initial consultation, we customize a plan using a combination of acupuncture, ear seeds, and herbal tea and base it on your
body's conditions.
Cancer
Relieve cancer-related pain: acupuncture is a powerful tool for relieving aches and pain caused by cancer, nausea, and swollen joints.
Woman's health
Traditional Chinese Medicine's (TCM) view on gynecology is different from western medicine. Male and female organs, meridians, blood, and Qi (vital energy) have similar activities but females have special physiological structures.
Request An Appointment:
Schedule an appointment with one of our seven locations in New York City.
What to Expect on Your First Visit
Our holistic approach starts at your first visit. A comprehensive plan will be developed by one of our acupuncturists after a thorough intake. It will not only address your symptoms but also underlying issues.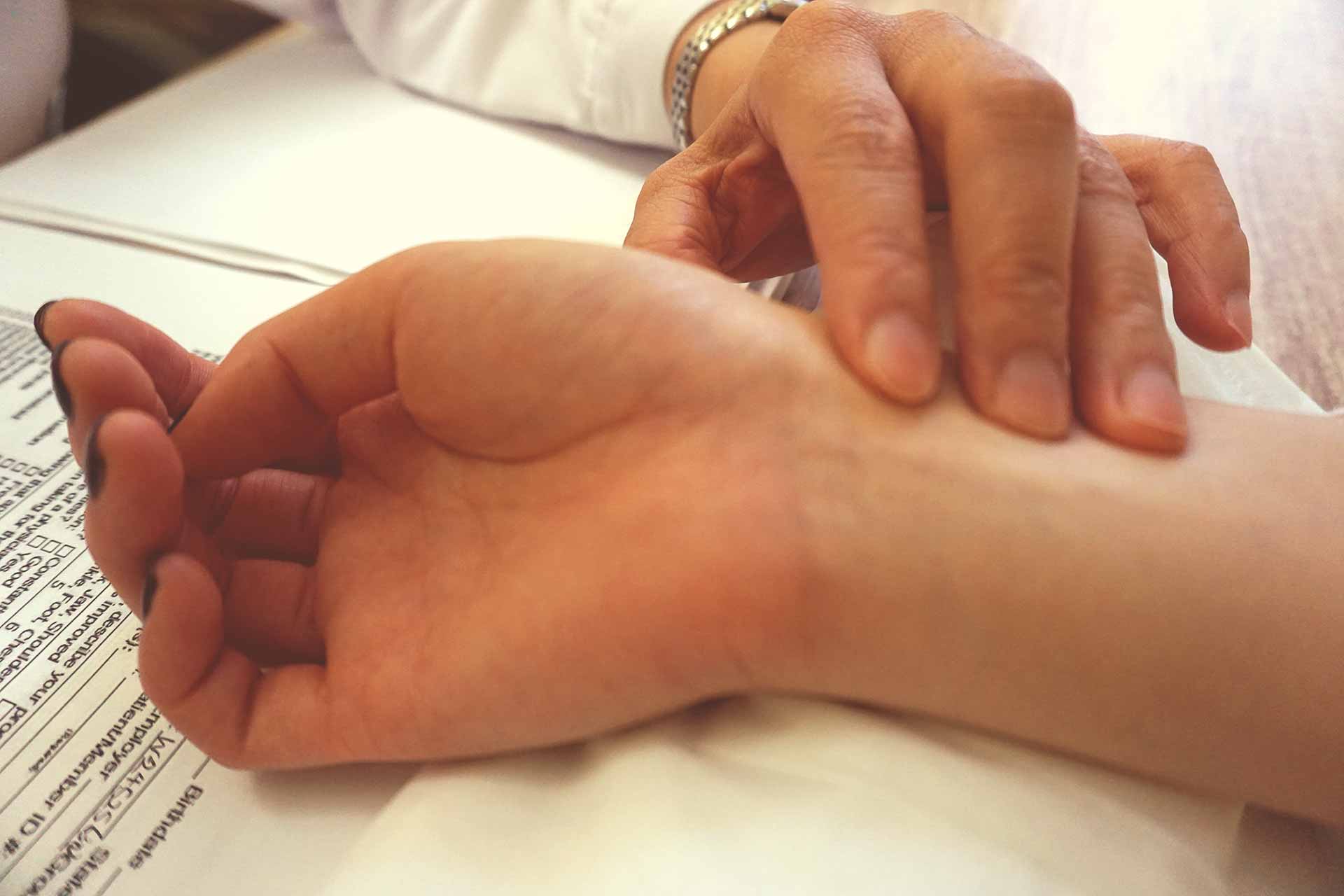 Acupuncture FAQs
What conditions may benefit from acupuncture?
There are a lot of conditions that can benefit from acupuncture. Please see the list on the right.
How does acupuncture affect the body?
Acupuncture points are believed to stimulate the central nervous system. This, in turn, releases chemicals into the muscles, spinal cord, and brain. These biochemical changes may facilitate the body's natural healing abilities and promote physical and emotional well-being.
What does acupuncture feel like?
Acupuncture uses hair-thin needles. The needle is inserted to the point that produces a sensation of pressure or ache. Most people report feeling minimal pain to no pain at all. 
Needles may be heated or mild electric current may be applied to them. Some people report acupuncture makes them feel energized. Others say they feel relaxed.
Acupuncture can treat an array of health conditions. 
Digestive
IBS
Hemorrhoids
GERD 
Emotional
Anxiety
Insomnia
Depression
Addiction
Eye-Ear-Throat
Rhinitis
Sinusitis
Sore Throat
Allergic Rhinitis
Bronchitis
Gynecological
Menstrual issues
Infertility
Musculoskeletal
Arthritis
Muscle cramp
Back pain
Neck pain
Sciatica
Neurological
Headache
Migraines
Stroke
Postoperative pain ACA Franchise Opportunities
The over $4 billion US acupuncture market offers a great opportunity with over 10% annual growth rates and a continuing flow of new patients interested in the benefits of acupuncture.