Address
16573 Los Gatos Almaden Road,
Los Gatos, CA 95032
Phone & Fax
Phone (408) 335-0131
Fax (408) 560-3439
Hours
Mon & Thu: 9am – 5pm
(office closed on other days)
ACA San Jose is opened.
To ensure patients' and practitioners' safety, please fill out the following survey. Once we receive your survey, we will call to confirm your appointment. No walk-ins at this time. Sorry for the inconvenience. Your safety is the highest priority for us.
SERVICES WE OFFER AT OUR SAN JOSE LOCATION:  Acupuncture, Chinese Herbs, Chinese Massage (TuiNa), Physical Therapy, Cosmetic Acupuncture, Herbal Facial, Cupping, Reflexology, and Moxibustion
Free Consultation & Acupuncture for Pain Management
Thursdays from 10am – 5pm
Call to make an appointment
(408) 335-0131
First Time Patients Only. Initial Free consultation and acupuncture, only for PAIN management.

Our Facility
ACA San Jose site located in Silicon Valley, close to IT's Company, Google, Apple, Intel, Linked, Facebook, etc.  It serves patients from the South Bay Area.
Managing Acupuncturist
Zhuying Huang L.Ac DAOM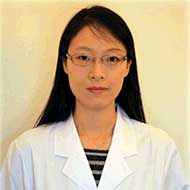 Director of Education in the department of ASCM (American Society of Chinese Medicine)
Director of Fang's Scalp Acupuncture research department in China-US Institute for Acupuncture and Rehabilitation
Director of Networks of ATCMA (American TCM Association)
She is a licensed and certified acupuncturist in California. She received her first Chinese Medicine degree in 1999 from Beijing University of Traditional Chinese Medicine, the top-ranked University in Chinese Medicine (Five-year program). After she came to the United States, she got a BSPS degree from pharmacy school at Purdue University and a Doctorate of Acupuncture & Oriental Medicine.
Zhuying specialized in pain management, fatigue, depression, anxiety, women's health, diabetes, and many more health conditions. She has years of medical practice experience at China-Japan Friendship Hospital and DongZhiMen Hospital utilizing a wide spectrum of TCM (traditional Chinese medicine) modalities including herbs, acupuncture, Tuina, and moxibustion to provide an integrated TCM treatment plan for patients. Her methodology of treatments is typically based on Qi balancing and Yin-Yang harmonization with acupuncture stimulations, cupping, or natural herbal medicine.
She also specializes in Fang's Scalp Acupuncture, with high efficiency in treatment and lower needle sensation for patients.
In her spare time, she enjoys reading, swimming, hiking, and spending time with her husband and children.
Mentor
Benzheng Fang
Professor of Five Branches University
Second Generation of Fang's Scalp Acupuncture
Insurance
We accept insurance. Before you come, please give us a call (408) 335-0131 to check whether your insurance plan includes acupuncture.