Contact Information
(646) 998-4886 / (646) 454-1877
Address
414 E. 71st Street, 1st Floor
418 E. 71st Street, 2nd Floor
New York, NY 10021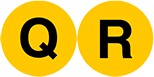 Hours
Mon-Fri: 9:00AM – 7:00PM
Sat-Sun: 10:00AM – 6:00PM
Acupuncture, Cupping & Herbs
Conditions we treat: Allergies • Anxiety • Arthritis • Asthma • Back Pain • Blood Pressure • Cancer • Cholesterol • Common Cold • Cosmetic Acupuncture • Diabetes • Fertility • Fibromyalgia • Headache • Healing • Migraine • Muscle Aches • Neck Pain • Orthopedics • Shoulder Pain • Sleep Disorders • Stress

Gift Certificates
Are available for all occasions.
Get your gift certificates online, or in person at our office.
Our Facility
ACA Upper East Side is located on 71st Street between York and First Ave. We serve patients not only from local residents but also from nearby hospitals and businesses. Our licensed and experienced acupuncturists provide high-quality patient care to patients from Sutton Place, Upper East Side and all the way up to Carl Schurz Park area.
Managing Acupuncturist
Rong Lu
"It is said that the art of healing comes from Nature. The physician must start with Nature, with an open mind."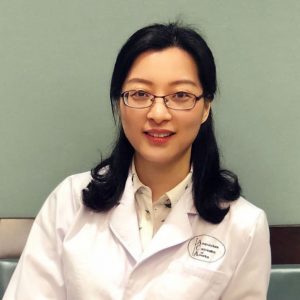 Rong got her master degree from the Nanjing University of Chinese Medicine in the seven-year bachelor-Master program in Combination of Traditional Chinese Medicine with Western Clinical Medicine.
Her research and clinical trial focus on infertility (including IUI, IVF supporting), PMS, menopause syndrome, PCOS, abnormal uterus bleeding, hormone imbalance, painful period. Also, she has extensive practice experiences in treating neck pain, back pain, headache/migraine, allergy, sinuses, and gastrointestinal disorders.
Resident Acupuncturists
Renjie Bing
Yan Song
Xiaochong Chen
Jiana Xu
Physical Therapist
Jane Infante
Jane is a board-certified professional with over 15 years of experience in the field. She has worked with patients from 5 years old to 95 years old throughout her career. She is an expert in treating musculoskeletal and neuromuscular conditions. We are dedicated to helping our patients with quality and tailored treatment.
Some of the conditions we treat:
Back, neck, shoulder, elbow, wrist, hand, leg, knee, hip, ankle, and foot pain

Radiculopathy, sciatica, herniated disc, numbness and tingling in the upper and lower extremities, bell's palsy, post-stroke recovery, Osteoarthritis 

Rheumatoid arthritis

Post-surgical treatment of the shoulders, elbows, wrists, hands, back, knees, hips, legs, and feet

Muscle strain/ joint sprains, and other sports injuries

Post-surgical care, such as after total knee or hip replacement, shoulder repair, etc.

Neck and back stiffness, scoliosis

Muscle/joint pain

Muscle soreness/weakness

Tendinitis/ tendinosis

Plantar fasciitis

Rotator cuff tear, meniscus tear recovery after rotator cuff/meniscus repair

Carpal Tunnel Syndrome

Herniated discs, sciatica, and more
Jinjoon Yang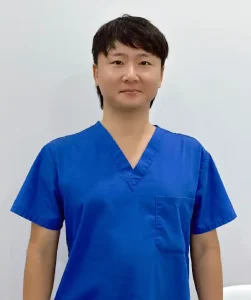 Jinjoon Yang is a highly skilled physical therapist with expertise in Women's Pregnancy, Pelvic Health, and Sports and Musculoskeletal therapy. With a strong focus on accurate analysis of patients' conditions, Jinjoon provides personalized one-on-one care through hands-on manual therapy and therapeutic exercises.
Licensed as a physical therapist in both New York and South Korea since 2015, Jinjoon brings a wealth of experience from working in diverse medical environments and sports fields. His professional journey includes collaborations with the Women's Pilates Center, Major League Baseball player, UFC martial artist, skilled nursing facilities, private rehabilitation centers, gyms, pediatric hospitals, and various outpatient settings.
With a passion for helping patients achieve their optimal physical well-being, Jinjoon is dedicated to delivering exceptional care, combining his knowledge, hands-on skills, and therapeutic exercises to promote healing and improve functional outcomes.

Insurance
Empire BCBS, Oxford, United Health Care, Cigna, Aetna, and others. Please call us to find out if your acupuncture treatments will be covered by your insurance.