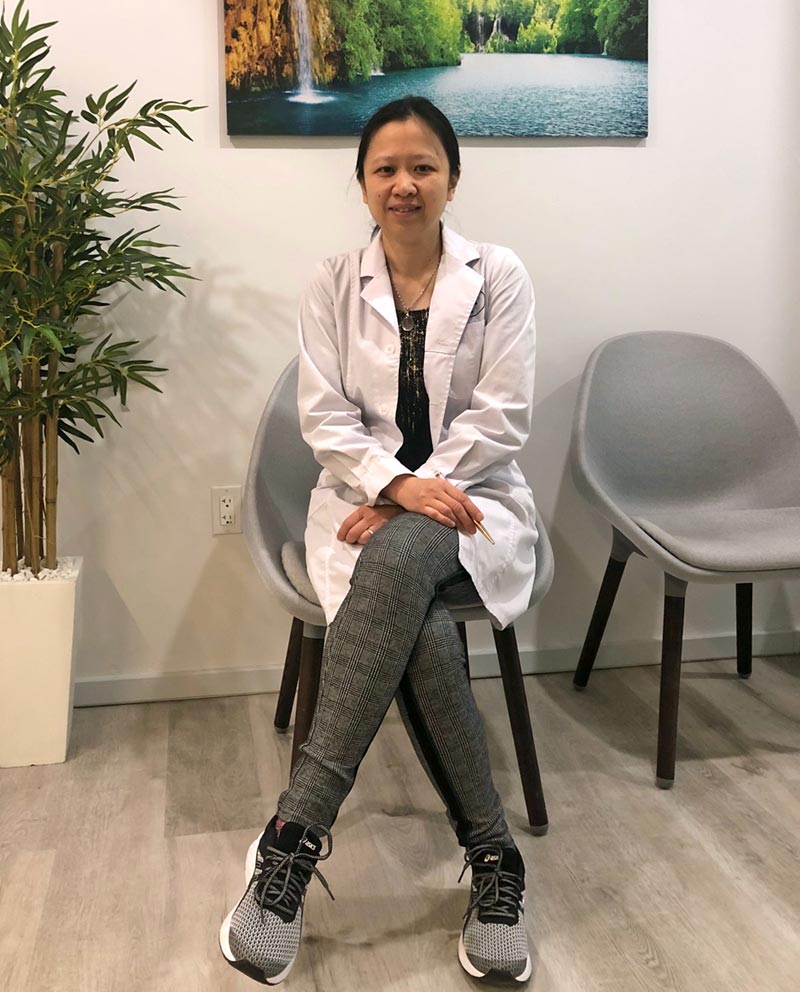 ACA Financial District 
Center is newly built with 12 treatment rooms that can accommodate patients who work in the fast pace and high-stress environment of the downtown area. This new location is only blocks away from the World Financial Center, Stock Exchange, Wall Street, and City Hall.
Dr. Ma is the managing acupuncturist at the new ACA Financial District Center. Dr. Ma is NCCAOM certified and a NYS licensed acupuncturist and certified herbalist. She has been a TCM practitioner for over 12 years. She holds a master degree in acupuncture from the Swedish Institute of Health Science and holds a separate training in Chinese herbology from the Tri-State College of Acupuncture. Her medical background includes nursing and biotech research before entering the field of oriental medicine. Dr. Ma has had diverse working experiences as a licensed acupuncturist and has worked in various clinical settings. Through her experience, she has become a skilled practitioner and is able to treat various health conditions.
After working at ACA Upper East Side location for less than a year, Dr. Ma was intrigued with ACA's philosophy and operation and she decided to join ACA's franchise to expand her practice in the Financial District area. She has been there through the construction of the new office space and is so excited to get started! Dr. Ma said that being a part of ACA is being part of the best of both worlds; by joining an existing organization while having the freedom to practice.
The services offered at this center are: acupuncture, Chinese massage, physical therapy, skincare/facial, health coaching, Chinese herbs, yoga, tai chi/qigong, and meditation.
Dr. Ma has a medical background and was a nurse for many years before becoming an acupuncturist. After some time practicing as a nurse, she was reminded of her mother, who studied and practiced Chinese medicine in Taiwan, when she was growing up. Her mother enrolled in a program for Chinese medicine and studied acupuncture, cupping, herbs, and massage. With her nursing experience, Dr. Ma was inspired to think that her understanding of medicine and of keeping her patients well, would be more balanced with the addition of TCM.
Since receiving her acupuncture certification, Dr. Ma has been seeing patients mostly for pain related conditions. The most common conditions she treats, are neck pain, low back and sciatica pain, chronic headaches, and migraines. Dr. Ma believes that most of these conditions are related to stress. She tries very hard to teach her patients about self-care and the need to slow down enough to take care of the body in the in midst of stress. Dr. Ma is passionate about giving her patients the tools to keep their body and mind in balance. This is what initiated the inclusion of yoga, tai chi, qigong, and meditation into the services offered at the Financial District location.
Dr. Ma has always been fascinated by how effective acupuncture can be. Often, her patients have gone to many doctors and specialists and found no relief from their symptoms. They often try acupuncture as a last resort. Dr. Ma wants people to know that acupuncture can have extremely effective results on existing conditions but that it can also be used as a tool to maintain balance and good health.  With consistent maintenance of our bodies, we can avoid getting to the breaking point where we feel so desperate for relief. Dr. Ma hopes to spread this message through her work with ACA.