ACA Acupuncture & Wellness wishes you a great start of 2020. What are your new year resolutions? Here are 15 of our suggestions to bring you a healthier year.
Do random acts of kindness.
Volunteer.
Reduce your waste.
Recycling.
Drink more water less sugary or caffeinated drinks.
Walk 30 minutes a day.
Reduce clutter.
Don't buy things you don't need.
Take stairs when you can.
Let go of grudges.
Stay in touch with people who matter.
Buy less plastic.
Spend less time on phone and computer
Remove negativity or anything that makes you feel lousy.
Cook more. Eat out less.
If weight loss is on your new year resolution list, ACA has a special program for you. It's noninvasive, all natural, and easy-to-follow.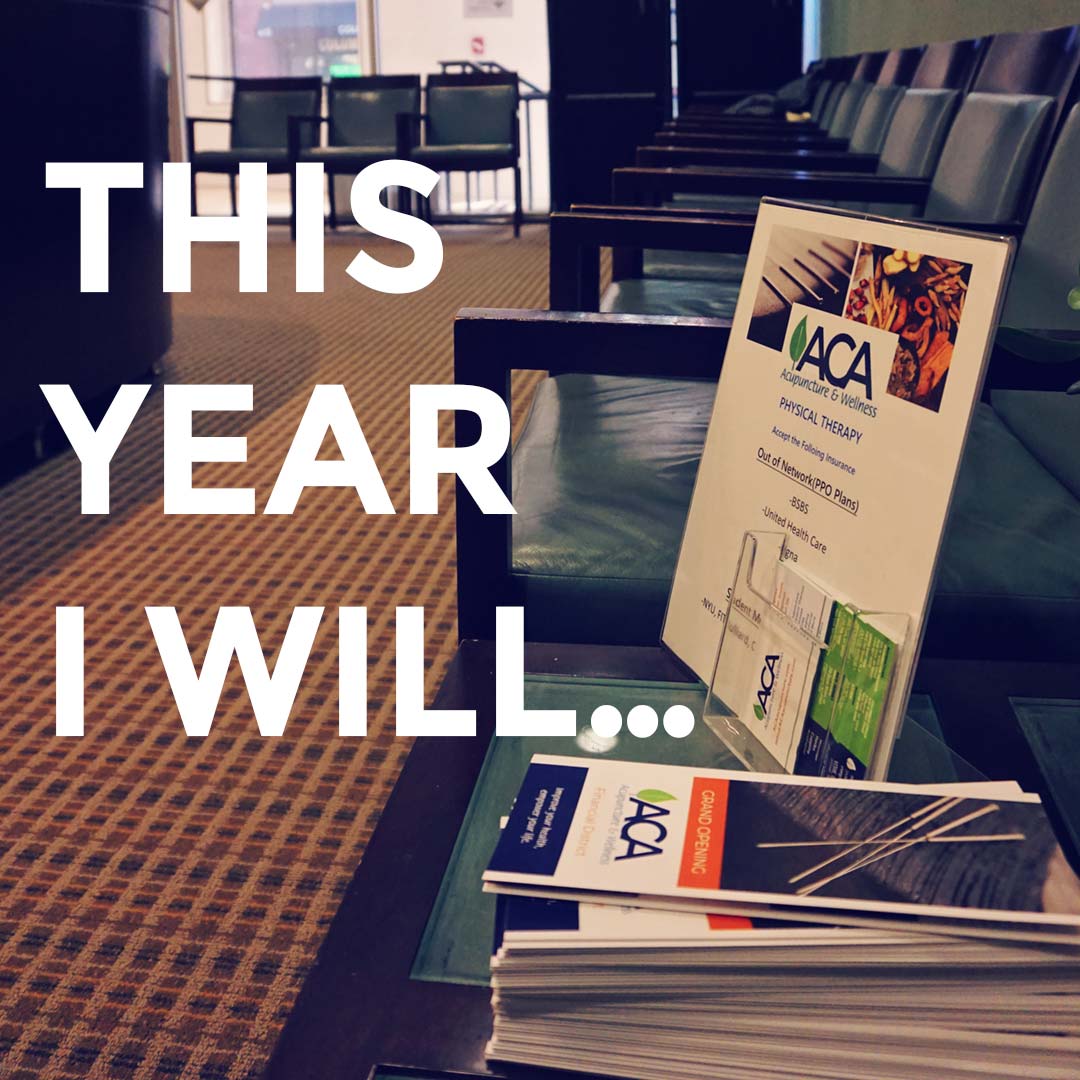 Our 3-Month Weight Loss Program:
A combination of acupuncture, ear seeds, and herbal tea. It will suppress your appetite, increase your metabolism, and reboot fat cell memory and lead to steady weight loss.
How it works:
After the initial consultation, we will customize a treatment plan based on your body's conditions. We use herbal medicine and acupuncture to increase gastrointestinal motility, speed up metabolism, and burn fat.
We place ear seeds on the ears that can be squeezed every time you feel hungry. They help to reduce food cravings and increase metabolism.
Healthy Lifestyle:
While acupuncture and herbal medicine can help enhance digestive functions and suppress appetites, eating right and exercising regularly is also very important. For more information on weight loss program, please contact us and speak with a doctor. We accept most insurances and will work to get you started as soon as possible.