ACA Acupuncture and Wellness Columbus Circle on 58th Street serves patients that live and work in Hell's Kitchen, Columbus Circle, and Lincoln Center. This newly renovated location is on the ground floor and fully accessible to patients with injury or disability.
The managing acupuncturist at this location is Dr. Qing Li. Dr. Li graduated from the Cheng Du University of Traditional Chinese Medicine. She is a NY State and FL State Licensed Acupuncturist and has earned a NCCAOM Diploma of Oriental Medicine.
When we asked Dr. Li what attracted her to a career in acupuncture she told us a beautiful story that began when she got sick while in Junior High School. She had developed a hacking cough and ended up in the hospital. She was treated with western medicine and said it felt like her family had tried everything for months and saw hardly any change. It wasn't until she got to high school that she learned about the benefits of Chinese herbs and gave them a try. After taking a Chinese herbal tea formula, she finally found an end to her cough and she remembered thinking that Chinese nedicine is magic! A little while after that, there was an earthquake in China that injured many people. Dr. Li recalled feeling inspired to go into the medical field at that time, because she wanted to be able to help people get better. Many of her teachers encouraged her to become a nurse and she took their advice.  When she got to nursing school though, acupuncture was an elective that she studied and she quickly fell in love. From that moment on, she knew Chinese medicine was her path and she changed her major. Ever since then, Dr. Li has been passionate to go above and beyond to help her patients to live as active and free of symptoms as she can.
Dr. Li is a marathon runner and one of her favorite things about being the managing acupuncturist at ACA's Acupuncture and Wellness Columbus Circle location is that she can keep up with her training in between patients. This gives her a unique perspective when treating patients who are both serious and casual athletes. She knows how devastating it can be when an athlete has to stop training because of an injury. When you are a marathon runner, you inevitably experience a host of pain related injuries. With her experience and expertise, Dr. Li can get you back to your active self.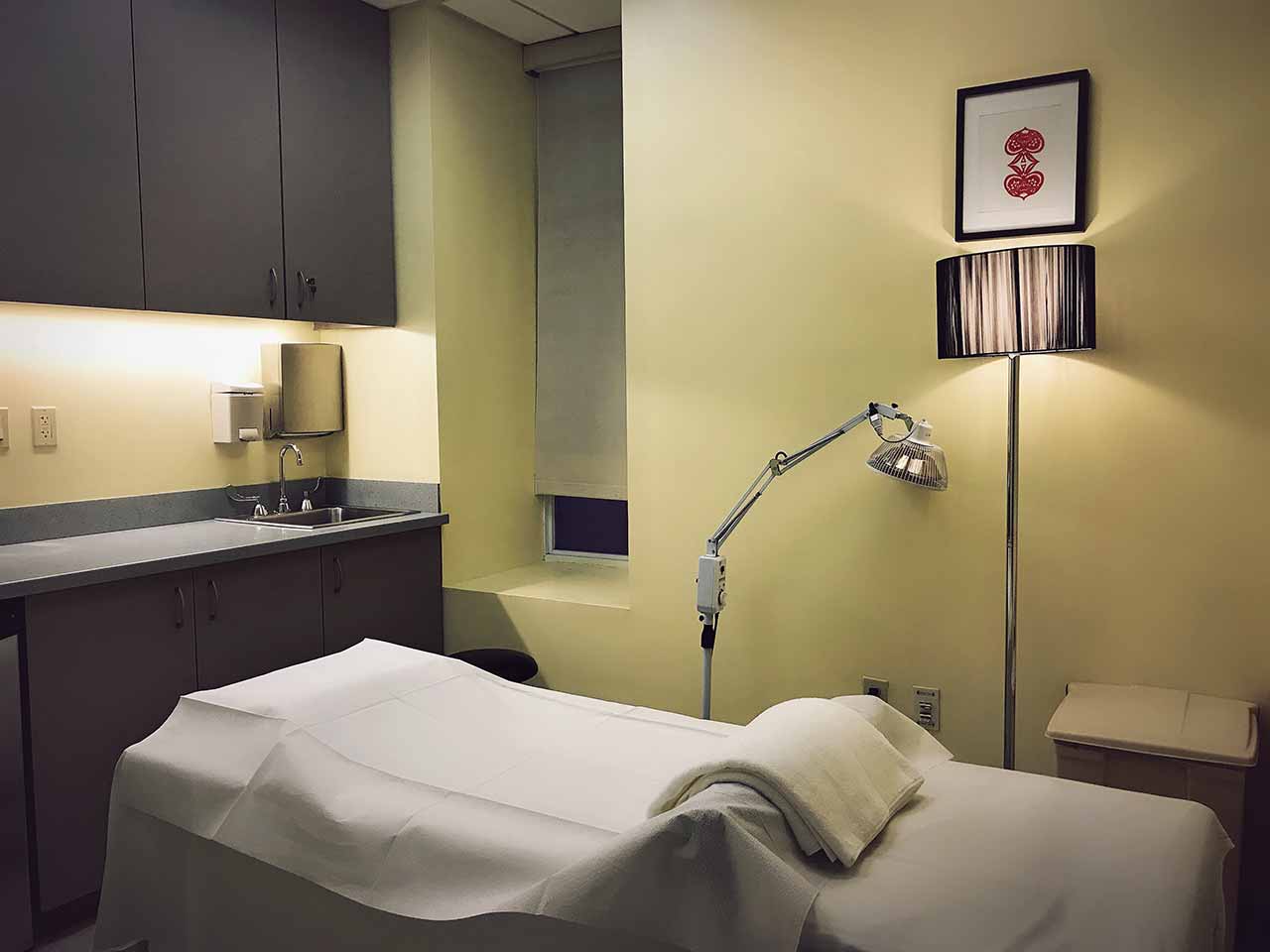 Recently, Dr. Li had a patient who came to see her for neck pain. Apparently, he'd been experiencing pain for over a year and it was only getting worse. The patient reported numbness down his arms and into his hands in conjunction to the neck pain. He told Dr. Li that he had researched acupuncture because he heard that it might be able to help even though he felt nervous to give it a try.  Months went by and the physical therapy and medication he was prescribed wasn't helping.  Finally, he made his way to the ACA website and happened to watch a short video of someone receiving acupuncture. Seeing that video gave him the courage to come in to see Dr. Li and find out what acupuncture is all about. Dr. Li took his health history, which included questions about what kind of pillow he sleeps on and in what position. After 12 sessions of consistent acupuncture treatments, the patient's numbness disappeared and has not returned since! At the end of their sessions, Dr. Li asked him if he missed the numb feeling since he'd had it for so long and he very happily said absolutely not!
The services offered at ACA Acupuncture and Wellness Columbus Circle include acupuncture, Chinese herbs, Chinese massage (tuina), physical therapy, cosmetic acupuncture, cupping, reflexology, and moxibustion.
ACA Acupuncture & Wellness Columbus Circle are running a few specials including a free trial for runners, New Bee running club and a 20% discount for Mount Sinai employees.  You can Request an Appointment or call us at (646) 438-9255 today!